Stowaway Facility
The Convention on Facilitation of International Maritime Traffic, 1965, as amended, (The FAL Convention), defines stowaway as "A person who is secreted on a ship, or in cargo which is subsequently loaded on the ship, without the consent of the ship owner or the Master or any other responsible person and who is detected on board the ship after it has departed from a port, or in the cargo while unloadingit in the port of arrival, and is reported as a stowaway by the master to the appropriate authorities".
Even though South Africa is ISPS Security Level 1 there is a very high incidence of stowaways boarding vessels whilst the vessel is alongside the berth at the respective ports. Durban has the highest number of stowaways that board.
There are a few respective companies that offer stowaway searches together with gangway guards and offer a guarantee. The port is given a letter of all respective service providers that are allowed to board. Although this is done we still have a number of stowaways that board in suppliers clothing and fake IDs. Therefore, it is suggested that the gangway watch requests that the personnel boarding their vessels have the necessary entry letters issued by the vessel agent in order to gain access.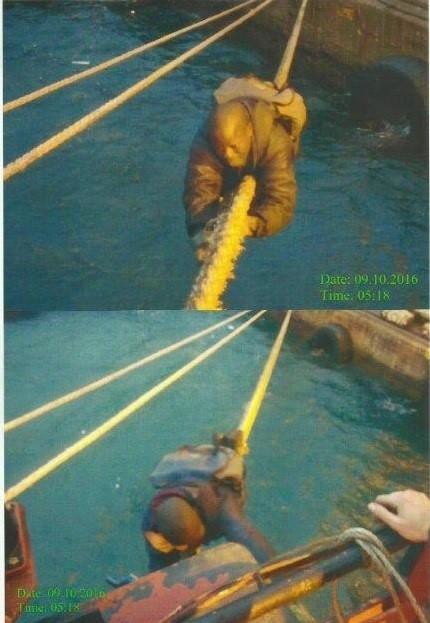 The current ruling in South Africa is as follows:
Should any unlawful person gain access onto a ship in a South African port, the person will automatically be deemed to be a stowaway unless the vessel can provide photographic, video or third party evidence (terminal security) that the stowaway attempted to board the vessel in Durban.
Consequences of Stowaways
The ship owner will have to bear the full cost of repatriating the stowaway. Thus, it is of great importance that the stowaway does not find the least way of getting on the ship.
Stowaways usually board the vessel in the following ways:

They usually board vessel late at night or during early hours of the morning.
Their clothing easily blends-in with stevedore gangs wearing stevedore clothing hardhats and reflective jackets.
They wear clothes of colours that are not easily seen at night.
They generally climb up berthing ropes, gangways and hide in empty containers and log-ships.
Many personnel working on vessel enables stowaway to blend in. They bribe terminal security to enable them to get aboard vessel.
They take along provisions for part of the journey.
Recommended measures to avoid stowaways:

Private security should be engaged by the owner of the vessel to patrol near the mooring lines and on the stern lines as these are the places where most stowaways tend to get onto the vessel.
A member of the vessel should be positioned at the bottom of the gangway to check for the TNPA port permit assuring that every person boarding the vessel has been granted legal permission.
Every visitor should have ISPS clearance.
If a person boarding the vessel does not have the TNPA port permit, the berth or terminal security should be called upon to identify the person and a protographic identification of the person boarding the vessel is a must.
Always raise the gangway and lower it only when the visitor's port permit has been verified