Quick Overview
Port of Durban
The Port of Durban is situated at Longitude 31º 02'E and Latitude 29º 52'S. The Port of Durban has around 59 berths those used by fishing vessels and for ship repair.
The entrance channel has been widened to 222m at its narrowest point. The entrance channel is now 19m deep in the outer entrance shallowing to 16.5m draught in the inner channel.
Some berthing points are currently being lengthened deepened. The berths will then be able to cater for larger modern ships.
A total of 302km of rail tracks extends throughout the port area along with several major marshalling yards.
Durban has two floating cranes. Indlovu has a lifting capacity of 235 tonnes at 10m and 125t from 24m. The smaller Imvubu has a lifting capacity of 60 tonnes at 6.1m or 40.6t at 16.2m from the outboard edge.
The Port of Durban is open 24 hours a day, seven days a week, although cargo working may be restricted on official public holidays.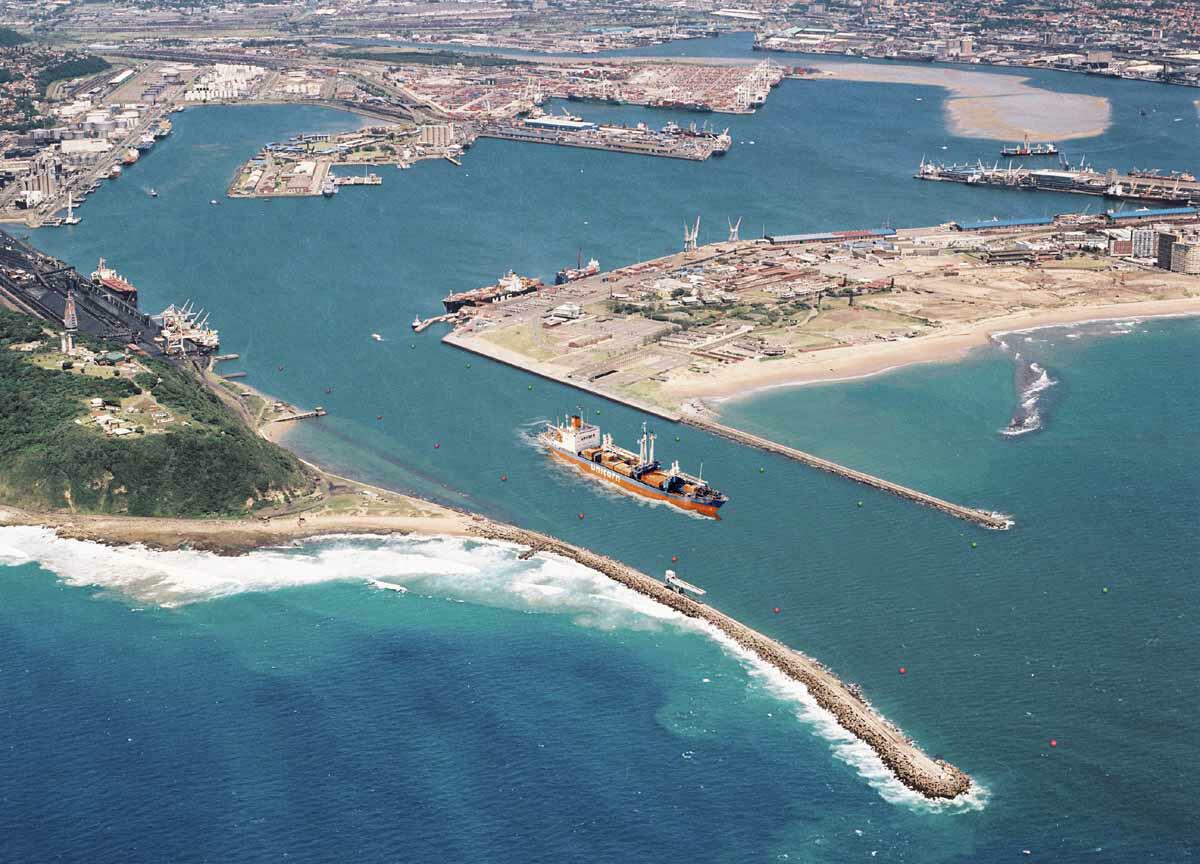 Port of Cape Town
The Port Of Cape Town is one of the busiest ports in South Africa
It mostly handles fresh fruit, petroleum products, chemicals, fertiliser, iron, steel, barley, maize and wheat.
There are 34 berths in total including layby berths. The port also provides with ship repair facilities. The main dry dock has an overall docking capability of 369.6m length, 45.1m width and 14m depth.
The port also has a synchrolift capable of handling ships up to 61m in length, 15m beam and 1,806 tonnes.